Hire A Shia Tutor Online For Kids To Make Quran Learning Easy
Not every child responds in the same way to the teaching. It is really a matter of luck and fortune to have a teacher who understands the needs of students and follows a customized teaching style.
When talking about Quran education, the latest technology changed the way we learn now in comparison to the old days. Thanks to the internet that our level of knowledge has raised today we have easy access to an immense wealth of Quran information.
When we talk about online learning for kids, we think of entertainment and interesting things. But when we talk about Quran learning, we think of YouTube or other means of learning. The internet offers different kinds of platforms for learning the Quran. There are videos, different types of tutorials, mobile apps to teach the Quran to children in different ways. There are methods to take tests and do the practice. Parents can also use these methods to monitor the performance of their kids.
Everyone is embracing the power of the Internet, and using it for different purposes like learning. This is the reason many Quran centers have jumped the bandwagon and offer a variety of Quran courses online. Students and parents can choose an academy and sign up for any specific course for their children.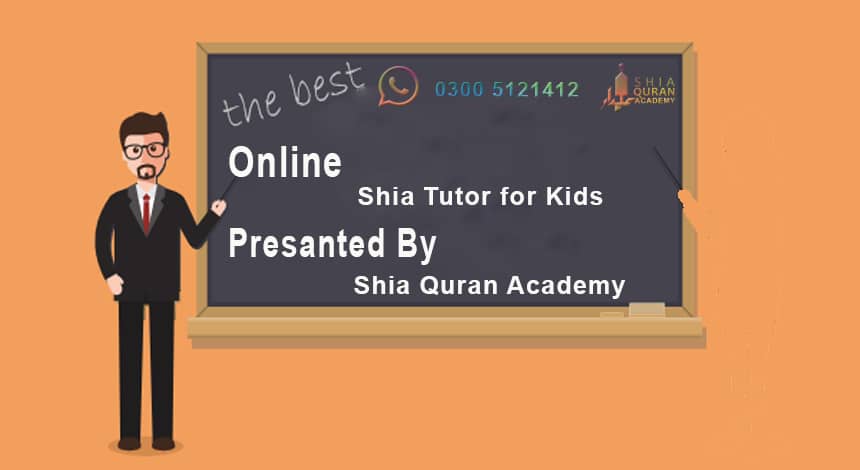 Momineen can now learn a variety of courses and acquire knowledge from a Shia tutor that was not previously at their disposal. Learning in the online Quran centers is as good as learning traditionally in any madrassa. In our views, online learning is even better than traditional learning.
In Short Points
Online Shia learning offers a customizable learning experience to all students.
Interactive learning inspires children to participate during lessons
Teachers accommodate the needs of different kind of learners at different levels of learning.
Learning the Quran has become inexpensive for kids in Western countries as it was once used to be costly.
Parents monitor their children easily
Parents who once thought that sending their kids to madrassa is unsuitable now can hire a Shia tutor online.
Children find it interesting to learn online
Students can now learn anywhere and anytime.
To Conclude
Now everyone can be Quran literate. Momineen are no more bound to attend classes in their local Quran schools. Shia residents of Western countries must not worry about their kids for having Quran learning. Learning has changed for everyone, as computers and android devices are available to everyone. These advancements have helped kids with learning difficulties as there is online Shia tutor for kids.
Islam has entered in the technological advancements and the internet has helped in propagating Islam. Learning the Quran has transformed into Smart Quran Classes. Parents can save their time and money now as e-Quran classes are affordable, convenient and flexible. Momineen who once had problems in accessing Quran education can now learn the miraculous Quran with ease and comfort.