Online Shia classes for kids & adult students to learn Quran
Many of us depend on the internet in all aspects of our life. Every activity is linked with the internet and many of us spend major time of the time using the internet for different tasks and activities. Thanks to the internet, it has made our lives quite easier. It is used for learning purpose besides entertainment and for working.
The Internet can be wonderful for students for all kinds of learning. It is the best tool for Shia Muslims as they can learn the Quran and other Islamic courses related to their sect. They can communicate with Shia tutors and expand their knowledge.
Access to the internet has increased the number of Shia students learning the Quran. Anyone with broadband access is more likely to learn more about the Quran and religion than those who do not have access to the internet.
The large number of Quran courses for Momineen is available online. They charge very reasonable fee thus offering a lot of possibilities for Momineen to study via distance learning. Many Momineen are interested in some specific Islamic courses, but due to the unavailability of those courses in the local institution where they live, they are unable to study.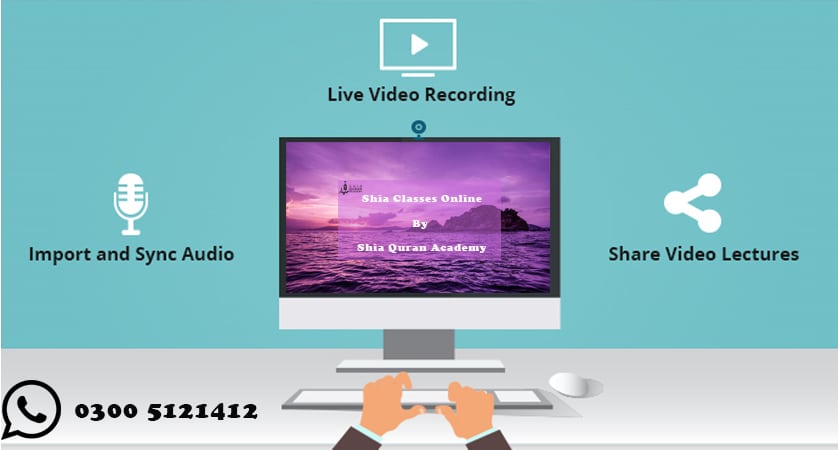 In the last few years, the number of Shia students taking Shia classes increased. In the past decade, Skype has also become so popular for learning. This application has connected above 300 million people with each other across the world. Students can also learn via Skype and now Skype Quran classes are very popular. Momineen can learn with expert Quran tutors regardless of the distance between them.
There are many resources available on the internet for Momineen. The internet opened up a whole new world of opportunities for Shia students across the world. Momineen can learn different Quran courses and improve their Quran knowledge. The best resource is Shia classes online in which there is a Shia tutor for giving you lessons.
Online classes are giving the chance to students to communicate with teachers across the world. This mode of learning has eliminated geographical distance and physical boundaries that we had to bear before. Now new courses and knowledge is shared among Momineen to improve their knowledge and they can become practicing Momineen. This education is available to those who are living in far-flung places and they have no access to teachers to make them able to get valuable teachings of the Quran.
Kids Education
There are improved techniques to offer Shia classes online for kids. Kids should know how to use a computer for taking the classes. They can enroll in different Quran courses in any reputed Quran center of the world. It has become easy for parents to choose top institutions of the world for better learning of their kids.
Classes for Shia Students are the hope for parents living in countries where they cannot access Shia Quran classes. They can choose any course through distance learning programs. More and more parents are choosing online classes because they are very reliable. Students can take classes from anywhere no matter how busy they are in their schools.
Classes for Adults
Students can take classes on any stage of life. As the internet is a source of learning, anyone can enroll in Quran courses no matter what the age of the student is. There are classes for adults. So if you want some kind of information about online classes for adults, you can easily get it with the help of internet. Just search the internet for such classes and start learning.