Learn Shia Quran Lessons Online From Shia Tutors
Learning the Quran is the most important work for any Muslim. When we read the Quran, we feel as if we are talking with Allah as it is Allah's speech. Muslims are located in different parts of the world. They don't know reading or speaking Arabic. All Muslims don't understand Arabic too. It, therefore, becomes necessary for them to learn the Quran. It is necessary to learn the basics of the Quran in order to read it correctly.
Quran learning is equally important for men and women, kids and adults. Allah created us for some good purpose. We should understand that purpose and must devote ourselves to Allah's worship. The best way of doing it is to read the Shia Quran Lessons Online. This is the Holy Book and gives us knowledge about all aspects of life.
Momineen can walk on the right path if they follow the teachings of the Quran. Every Momin must fulfill the purpose of his creation. Being a Shia Muslim, we must not forget the sacrifice of Imam Hussain (A.S) and Ahl. E. Bait, so it is important for every one of us to submit ourselves to the will of Allah and worship Him. Only the Quran teaches us how to do it. We must take Shia Quran Lessons but it is not necessary that you go to mosques for taking these lessons. You can get guidance from a Shia tutor at your own home.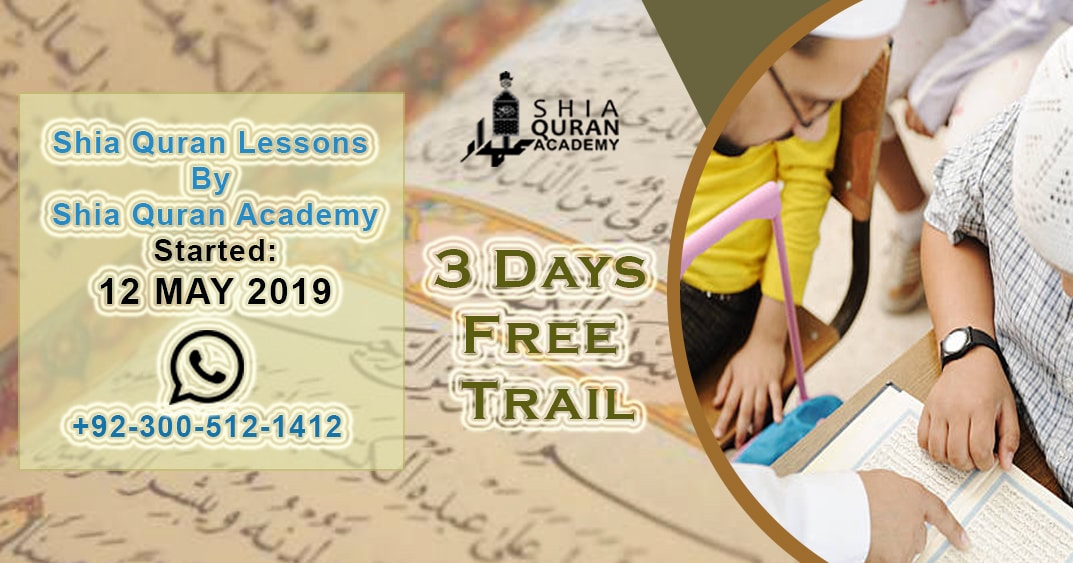 Online Lessons And Their Benefits
Quran lessons do not mean that you will learn the Quran through some pre-recorded lessons. In fact, you will learn from a teacher who offers live classes. You can also decide whether you want to pick a male or female teacher as both male and female tutors are available to teach. You can take your lesson at your own selected time when you are available to learn.
Sometimes adults also want to learn because they didn't get the opportunity to learn Quran from Shia tutors before. So they can hire a Shia tutor online and learn in a better way.
There are so many reasons to choose Quran lessons online from Shia teachers. There is nothing better than finding a qualified Shia tutor for our children at the right time and at the right age. They will learn the Quran in their childhood.
So, if you want to learn from a Shia tutor online, choose Shia Quran Academy.