QURAN TRANSLATION LEARNING FROM SHIA
We are Momineen and the Quran is our Holy Book. We recite and try to understand its meanings because we believe that it is our religious duty. This Book is a blessing for us and we seek assistance from it. The Book was revealed to Prophet Muhammad (PBUH) in Arabic. Non-Arabs have to learn Arabic in order to understand the meanings of the verses. We cannot have a true connection with the Quran unless we do not understand what is written in it. Arabic is the original language of the Quran but its translation is available in different languages.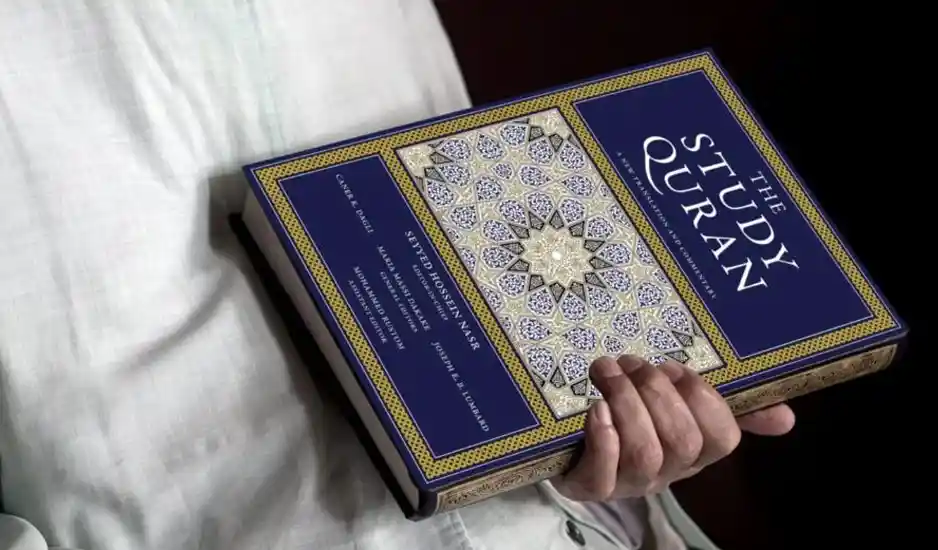 Plain Recitation Also Offers Great Rewards But If We Read The Quran With Translation, We Will Be Able To Absorb It In A Better Way. Our Academy Invites You To Learn Shia Quran Translation With Some Of The Best Shia Tutors Of The World. So Take Admission In This Course To Do One Of The Greatest Things In Your Life.
Who Can Take The Course?
You Can Get The Best Chance For Quran Translation Learning From Shia Teacher If You Join Us. We Are Giving Classes To Shia Muslims All Across The World. The Classes Are Open For Men And Women. We Also Arrange Special online Quran Classes For Children. Men And Women Take Separate Classes. Only Shia Muslims Can Take This Course. All The Lessons Are Based On Shia Teachings.
How Do We Teach?
We Teach In A Very Systematic And Professional Manner. Our Teachers Are Expert And Qualified. They Have A Good Command Of Urdu, English, And Arabic Language. You Can Learn Translation In English Too. We Teach Momineen All Over The World To Our Teachers Can Teach In The English Language Too. We Can Read Shia Quran Tarjuma Online With Us Any Time. First, We Teach The Meanings Of The Arabic Words To The Students. We Move Word By Word. This Is The Basic Lesson And After That When The Students Learn The Words, We Teach Them The Meaning Of Complete Verses. Both Of These Two Stages Are The Basic Stages Of Learning This Course. In The Advanced Stage, We Will Teach You The Contextual Meaning Of The Verses. After That, You Will Be Able To Understand The True Meanings. When We Teach All These, You Will Be Able To Translate The Verses By Yourself.
We Teach All The Lessons Online. We Use Skype For Delivering Lectures. If You Are Interested In Shia Quran Tarjuma, Join Us Today By Contacting Us.
How To Start
Shia Quran Translation Is Right For You If You Can Read The Holy Quran Properly With Rules. Translation Course Comes When You Want To Understand What You Are Reading. Without Learning Recitation, You Cannot Learn Tarjuma.
We Have Easy Requirements To Start The Classes
You Need A PC Or Laptop
A High-Speed Internet Connection And A Working Headset Microphone.
In Order To Start Your Shia Quran Translation Urdu Or English Classes, You Have To Talk To Us. You Can Do It By Contacting On The Contact Number Mentioned On Our Website.
Why This Course With Us
We Are The Professional Tutors And Ideal For Those Who Want To Learn From The Beginning Level. The First Section Of The Course Consists Of The Arabic Letters, Their Pronunciation, And Then Vocabulary. We Have A Very Good Course Structure That Builds The Foundation For Understanding The Quran. We Also Teach The Rules Of Recitation But Learning These Rules Are Not Compulsory For Completing The Course. The Main Thing Is To Learn The Meanings.
We Are The Best Choice For You Because You Can  Easily By Staying At Home. We Do Not Give Face To Face Classes. The Students Can Learn By Staying At Home. We Follow Remote Learning To Facilitate All Momineen Across The Globe. Arabic Is Not An Easy Language. It Is Very Complicated Because Some Words Have Multiple Meanings. It Is, Therefore, Necessary That You Take The Help From A Qualified Tutor In Order To Understand It In A Better Way.
Upon Completion Of The Course, You Will.
Get An Understanding Of Islam
Strengthen Your Relationship With Allah.
Get A Solid Base For Other Quran Courses Like Tafseer Etc.
Our Mission Is To Serve The Shia Community By Offering Them An Easy And Flexible Platform For Learning The Holy Book. Flexible Platform Means You Can Choose The Time Of Your Classes According To Your Own Preferred And Suitable Schedule.
Trial Classes
We Invite You To Have An Incredible Learning Experience With Us. But If You Want To Check How We Teach Shia Quran Translation English And Urdu, You Can Take A Trial With Us. Our Academy Gives Trial Classes Of 2 Days To The New Students. You Don't Have To Pay For These Online Quran Classes. Just Call Us And Start The Classes.